SOCAL TEAMSTERS ENDORSE DE LEON FOR U.S. SENATE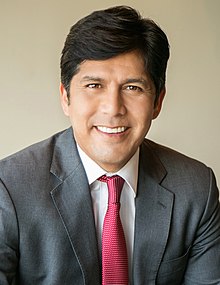 Southern California Teamsters Joint Council 42 (JC 42), the Teamsters Union's largest regional body with 250,000 workers and retirees, has unanimously endorsed Kevin de Leon for next year's United States Senate seat election in California.
"Kevin de Leon has been consistently great for working people and organized labor in southern California," JC 42 President Randy Cammack said. De Leon is the California state senate's president pro tem.
"If it wasn't for Kevin, a lot of good Union meat packing industry jobs in the city of Vernon would have been outsourced and destroyed," Cammack said. "Among many, many things he also has been instrumental in immensely aiding Hollywood jobs through the state tax credit system."