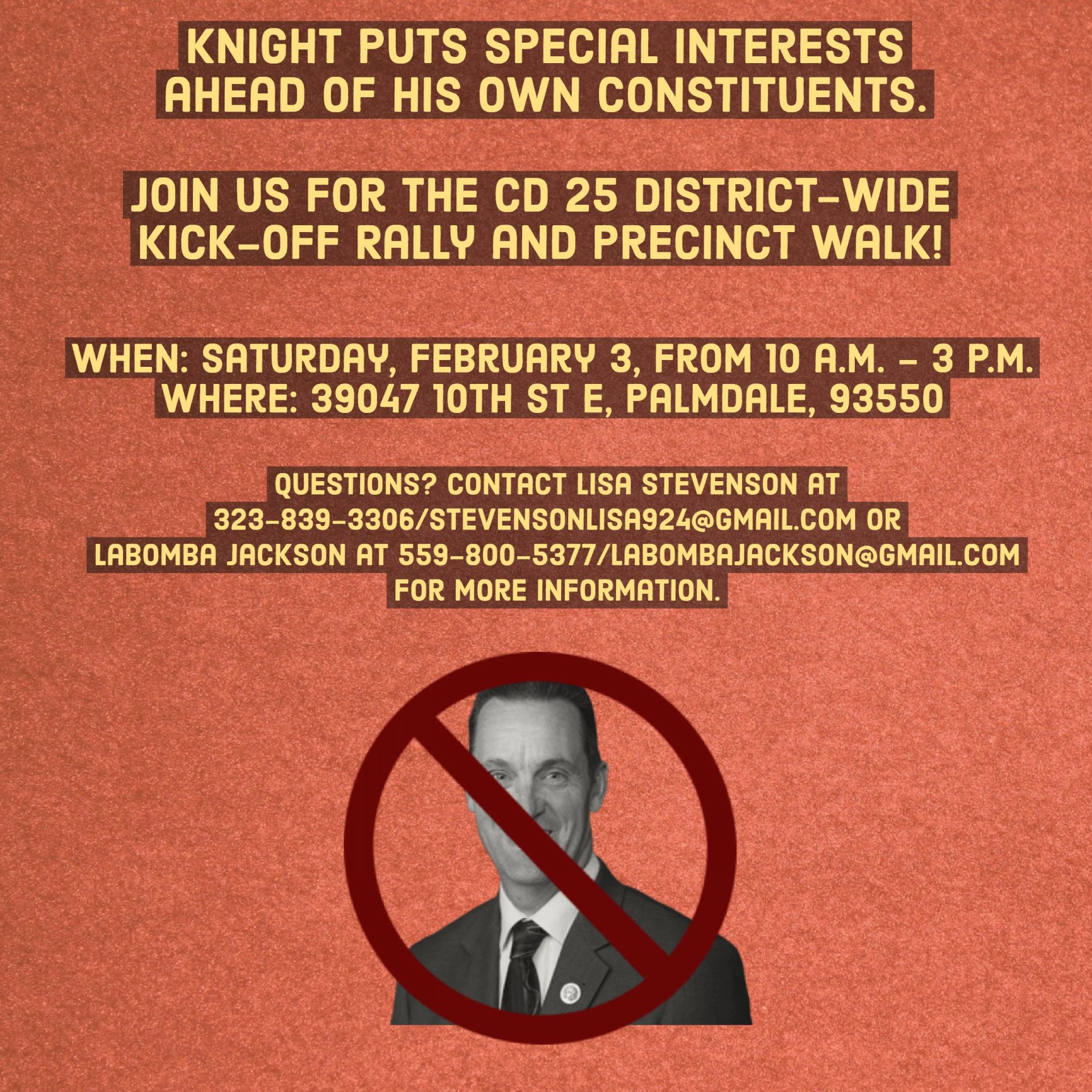 Steve Knight is bad for working people, and we need you to help us hold him accountable. You can start by joining us at the February 3 District-Wide kick-off rally and precinct walk.
DETAILS:
What: CD 25 District-Wide Kick-Off Rally and Precinct Walk
When: Saturday, February 3, from 10 a.m. – 3 p.m.
Where: 39047 10th St E, Palmdale, 93550
Contact Lisa Stevenson at 323-839-3306/stevensonlisa924@gmail.com or Labomba Jackson at 559-800-5377/labombajackson@gmail.com for more information.
Read more: Night Knight; Unions Shed Light on Rep